What to do on motorbike in the Algarve?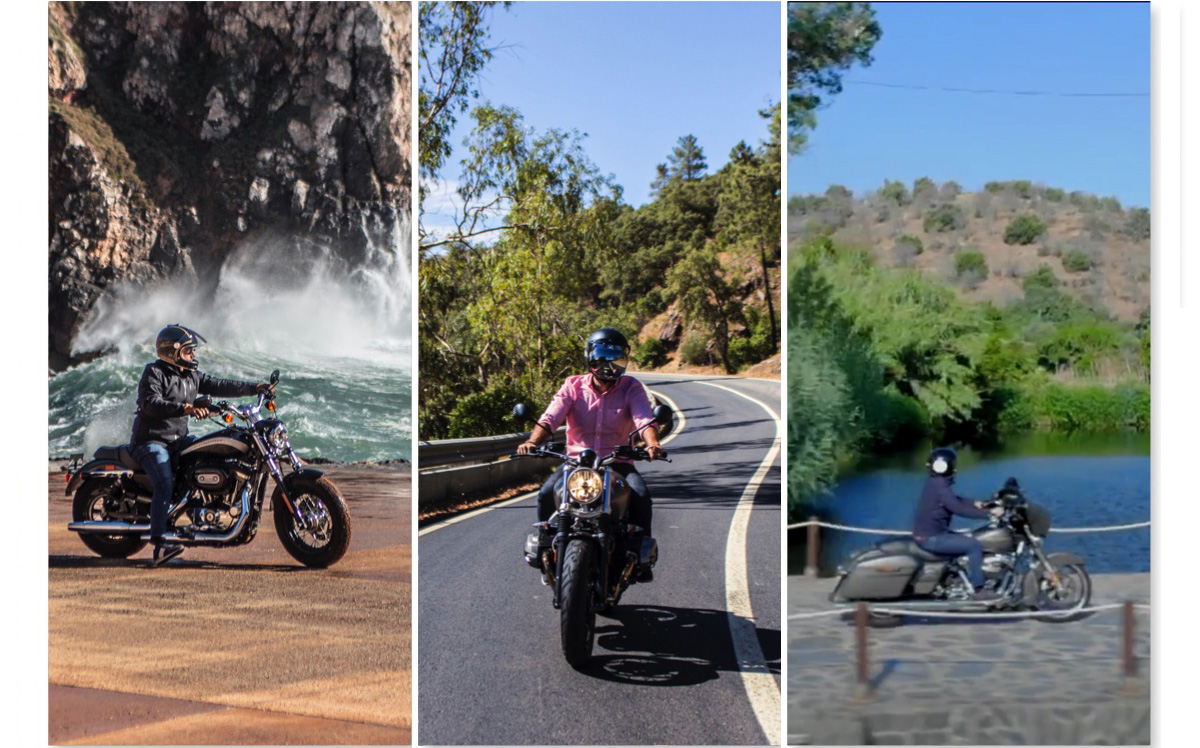 There are a few complicated questions to answer.
I do not believe that a child in a playground will ask many questions about which toys to use. They will want to try them all!
Or a gourmand facing a table full of cakes and delicacies may not ask too many questions either! He will want to taste everything. Being on a motorbike in the Algarve is similar! All corners of the region are good for riding. But as our time is usually limited, the advice is to go straight to the best! The ideal areas for riding a motorbike are the least known by those visiting the Algarve. The elementary thing to do is to travel the roads with excellent pavement that give us great enjoyment, but this experience is complemented by the landscapes, gastronomy and activities that can be found along the way. These areas are the Guadiana Valley, the Serra do Caldeirão and the Costa Vicentina.
The core of attention in the Guadiana area is the Azinhal-Alcoutim-Mértola axis. The roads that wind the hills parallel to the river are unmatched. In contrast, we also have the roads at the top of the hills overlooking the River and the picturesque villages. The valley of the Guadiana River and the surrounding plain is one of the driest areas in Portugal and this gives it a special beauty with roads that we cannot get enough of.
Along the entire northern part of the Algarve Region, the Serra do Caldeirão extends. Suffice it to say that the mountain range is crossed by the EN2, the most famous road in Portugal which in this part is considered a Heritage Road. The landscape is planted with cork oaks and  arbutus berry trees that decorate the hillsides of green and brown.
They say that the best is for the end, but honestly I just walked from east to west like the sun that sets over the Atlantic where the roads end on the Costa Vicentina. And in what a way! With delicious curves over the promontories overlooking the sea. Paths through the pine forests that suddenly lead to giant dunes that hide breathtaking beaches.
Do you want help preparing your motorbike routes through the Algarve? With the rental of any motorcycle on Soulful Bikes, personalized route preparation advice is included!