Faro Motard Rally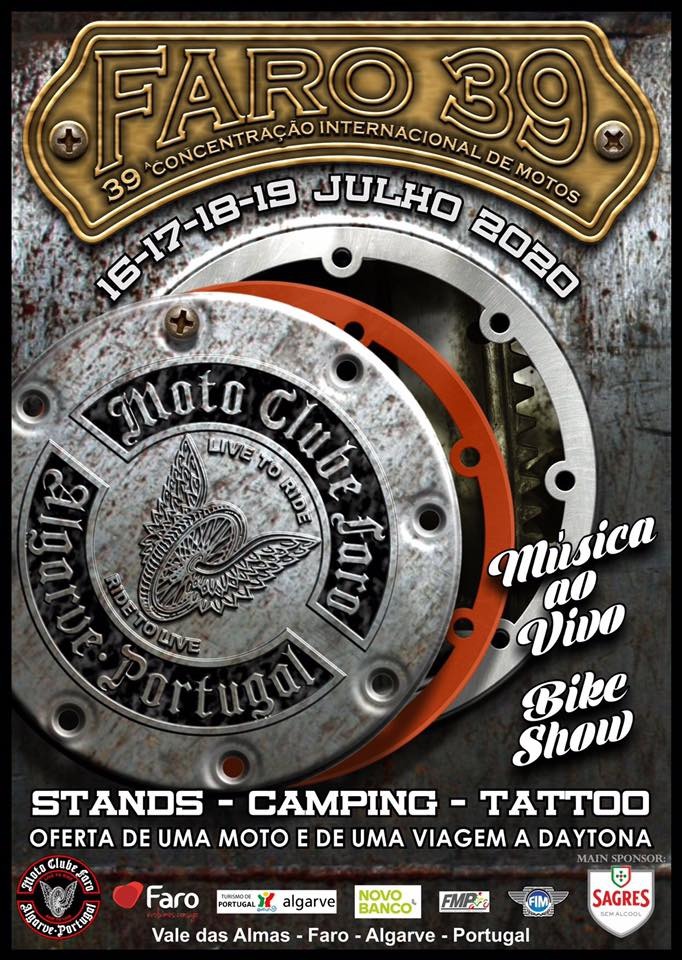 As far as I'm, aware, I've always remembered the Faro's Motoclub International Motorbike Concentration. This year I will be 37 and the event will advance to its 39th edition from the 16th to the 19th July 2020.
I always got used to it because by the time of my grandmother's birthday, which is on July 20th, not only the city of Faro but also the Faro beach undergo a metamorphosis. Breathing the motard culture during a long weekend is already part of the local habits. This event is part of the imagination of those who grew up there. You can not imagine Faro without the motorbikes concentration.
But what happens during those 4 days of celebration so that the event is a reference at European level?
The answer is very simple.
A concentration!
Chemically the concentration is the relative amount of a substance in a mixture and in this case the mixture is highly eclectic. The concentration takes place in the heart of a natural park. The Ria Formosa  Natural Park receives the concentration in an extensive pinewood that at the end of the day is bathed with the golden light of the sunset while it disappears behind the saltbeds populated of flamingoes, ducks and herons.
Just a few minutes from the concentration camp is Faro Beach, a 7km long sand tongue bathed on one side with the blue waters of the Atlantic Ocean and on the other by the Ria Formosa.
The local gastronomy is a must. The Ria provides good seafood but not only from fish and seafood lives in the region. Each little restaurant makes the delights for which the Portuguese are known.
If to these elements we add the mild temperature of the Algarve, the people's sympathy and the passion they have for motorbikes, then the combination can only be perfect!
By putting in one place 30,000 people with the same passion for two wheels in an atmosphere of fellowship and friendship the motto of the Faro Motoclub is celebrated: Live to Ride. Ride to Live.
The result can not be explained. It is experienced. We get acquainted with comrades from other places, we admire the machines that each one rides, good music is heard and on Sunday morning everyone goes on a parade with a smile on their face desiring to experience a little more of that unique experience on the following year.
Soulful bikes is a loyal participant in the Faro Concentration. Every year several clients of us come from various parts of Europe for the purpose of taking part in this event. To avoid the long journey they prefer to arrive at Faro Airport on a direct flight and participate in the Concentration with one of our soulful bikes. Due to the high demand at this part of the year we suggest early booking.
Arão @ Soulful Bikes